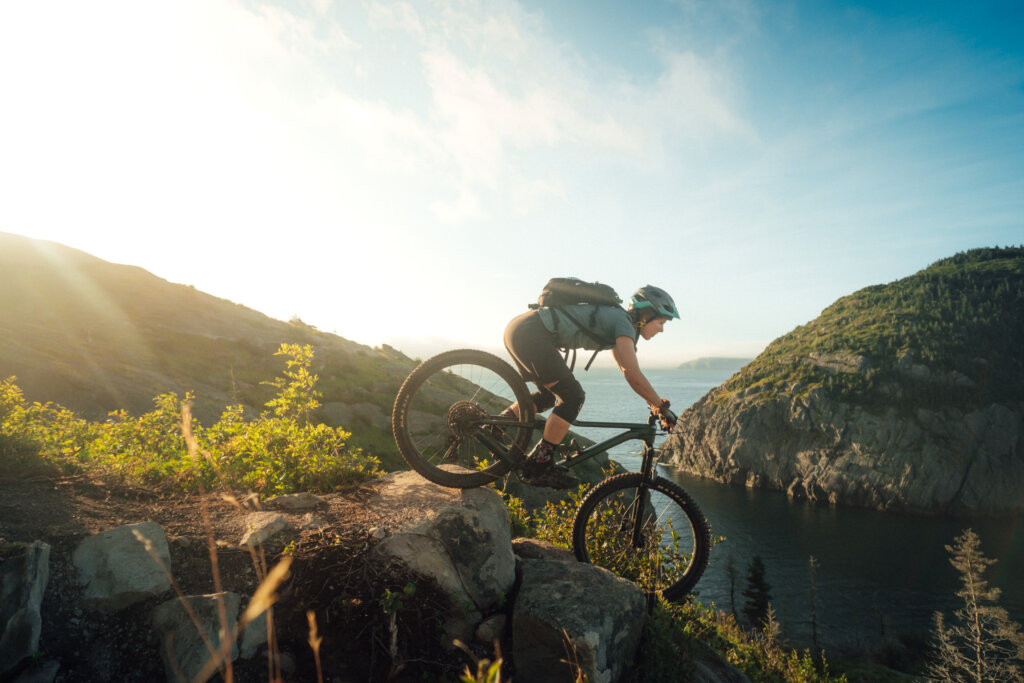 What to Expect:
The East Coast of Newfoundland and Labrador (NL),  in the Avalon region of the province features a combination of steep, technical oceanside views and entry-level park trails located within the city limits of St John's.
East White Hills trail, Oceanside, offers advanced riders a challenging Enduro loop with spectacular views of Quidi Vidi and North America's most Easterly point, Cape Spear. The lower portion of White Hill's Oceanside crosses over the Sugarloaf Path section of the famous East Coast trail.
Pippy Park is an urban park that contains a mix of old horse and cross-country ski trails. These compromise a number of single and double track loops. The park offers views of the city, Atlantic Ocean and plenty of swimming options for a summer dip.
Pippy Park is made for the cross country rider! The variety of single and doubletrack green and blue trails offers up an endurance challenge along with beautiful forested scenery. This Park will play host to the Canada Games as Bicycle NL and other community organizations continue to develop the trail network.
East White Hill's Oceanside trail is worth attempting for the views alone. Intermediate riders can expect a challenging climb and a descent full of steep rolls and drops. We recommend you look and assess riding the most technical segments on the way down before dropping in. 
East White Hill's Oceanside trail is stocked full of challenges for even the most advanced riders. A technical switchback climb weaves through the forest before unveiling ocean views and large slabs of granite that form most of your descent.  Your descent begins gradually before the most challenging segments of steep technical rock faces. Most features are rolls and drops, with some visibility before dropping in but we recommend first-timers to stop and assess your line before attempting.
Difficulty:
Trails:

143
Entrances:
Primary Trail Type:

Enduro
Total Distance:

121 km
Total Descent:

3415 m
Total Vertical:

262 m
Trail & Community:
East White Hills - Oceanside

A dirt parking lot can be found at 24 Cadet Rd.

Pippy Park - Brown House Entrance

There is a small parking area and bridge entrance into the Pippy Park trails.
Bike friendly businesses close by:
Displaying:

0

Business

es
Sorry - there are no results for these filters. Please try again.
Other trail networks close by:
Recent Updates
The West Coast of Newfoundland and Labrador (NL) is spoiled with incredible scenery, forests and steep singletrack.