Contributed by River Valley Cycling
December 2021
RVC WINTERBIKE is back in full swing. Our diligent gnomes have been very busy getting trails ready for grooming for your winter riding enjoyment. If you think the winter trails are awesome, please contribute to RVC Winterbike. RVC Winterbike is a separate RVC budget that funds grooming equipment, snowmobile gas, and basically anything we use for winter trails. We'll groom as long as we have snow and funds!
Your membership goes towards grooming at 3 great trail systems: MVP, Woolastook, and Deer Park. Stay connected to us on Facebook and Instagram to get regular updates on snow conditions throughout the season. We'll be posting our grooming plans for each area in the next few days.
goal of raising $5,000 by January 15th
This year RVC is also launching a GoFundMe campaign with the goal of raising $5,000 by January 15th to get our groomers some more reliable equipment. We'll be posting updates regularly throughout the campaign. We're asking for your support – whether you fatbike every day or just enjoy getting out on your snowshoes in the areas that we groom. You'll notice this year that we're redirecting all of our donations to this campaign – so there's not going to be a 'gold' or 'platinum' level membership option. If you want to give us some extra love – please head towards the GoFundMe.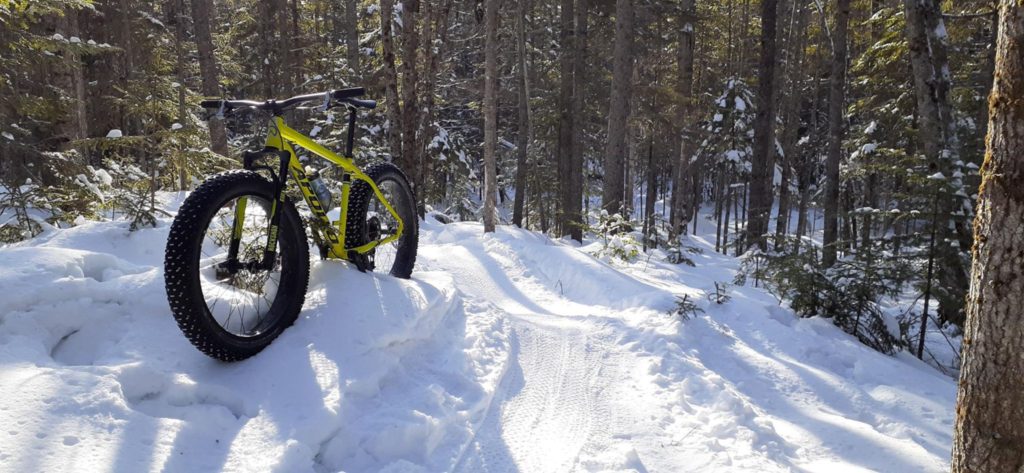 beginner level group fatbike ride starting in January
We are really excited about this upcoming season. RVC will be supporting a beginner level group fatbike ride starting in January and we've heard some rumours about new winterbike trailheads being added in Fredericton later this year. Very interesting! We'll also be posting advice and tips throughout the season about how to get the most out of your ride and how to practice good winter riding etiquette.
So please support us and join RVC Winterbike!