Mountain Bike Atlantic's Annual Summit & Festival kicks off the riding season at Sugarloaf Bike Park
Originally published to PinkBike July 7th, 2022.
We're still reeling - and it's been weeks since the Mountain Bike Atlantic Summit and Festival wrapped up in Campbellton, New Brunswick.
Earlier this month saw hundreds of riders descend upon northern New Brunswick to gather for a long-awaited 2nd Annual Mountain Bike Atlantic Summit and Festival.
Participants came from all over eastern and Atlantic Canada with representatives from PE, NB, NS, NL, QC, ON and beyond to discuss all things mountain biking and how to further grow the sport in our region - not to mention get plenty of riding in at Sugarloaf Bike Park.
Hosted at the Restigouche River Experience Center, the Summit brought together various stakeholder groups representing trail associations, municipal, provincial and federal government representatives, Parks Canada, retailers, tour operators and instructors, and passionate riders to collaborate on the state of mountain biking as a recreational and competitive sport, and mountain bike tourism in Atlantic Canada.
[gallery ids="4367,4369,4373,4374,4375,4366,4365"]
Also present at the event was special guest and British Columbia rider, Mark Matthews. Mark has an impressive riding resume with a style to match. Coming all the way from Vancouver Island, Mark helped elevate the event with his huge riding and his always-engaged presence.
To get his visit started, two stops were planned from his arrival spot of Halifax on route to Sugarloaf Bike Park.
First up was the Wentworth Valley in Nova Scotia - home to a host of recently completed downhill trails. Here, Mark was met by some of the riders responsible for those trails - including representatives from the Wentworth Mountain Bike Association, primary trail builders, and some long-time local shredders. The group spends the morning sampling the goods riding everything from green flow trails to black diamond, old school jank.
[gallery ids="4356,4378,4357"]
Next stop led the crew to the trails of White Rock in Hillsborough, New Brunswick. Gypsum is responsible for the 'White' in White Rock as the rock marbles its way through the geology of the area. The trails in Hillsborough are adorned not only with gypsum but with a full complement of big berms and booters awaiting riders looking to send. Led again by the local build crew, the group spent the afternoon boosting big features, floating their way through the sculpted terrain.
[gallery ids="4358,4359,4361,4360"]
Following Hillsborough, the group arrived at their final destination of Sugarloaf Bike Park in Atholville, NB. Here, a mass of riders were congregating to not only collaborate on all things east coast mountain biking but to simply get out and share the experience of riding mountain bikes together.
After a day and a half of collaboration and sharing of ideas, the Summit came to a close. Noon arrived, bagged lunches were grabbed, and everyone headed for the hill. It took only one lap before toothy grins under dusty goggles emerged as the lift line began to fatten.
[gallery ids="4371,4372,4376"]
Lap after lap eventually led to après. As the crowd filled the patio, the beer began to flow and the hum of chatter and laughter took over the scene. Local musician, Maggie Savoie tuned her strings and delivered a soft, acoustical backdrop to round out the experience. With beers in hand and an afternoon of riding under everyone's belt, the patio took on an energy of its own as bellies were filled and evening set in.
Saturday began with steely gray skies and a cool breeze. It seemed inevitable the rain would come. It did, but it was a brief morning shower that set the tracks into perfect condition for the rest of the day.
After early morning yoga, vendors assembled their tents to market their wares as riders geared up for opening chair. The day ran through with group rides from local instructors and a professional photo shoot on the very popular, Sugar Daddy - costumes encouraged! The poker run got underway just after lunch and the day finished with the young guns dueling it out in the bike skills challenge. Evening brought a backyard bbq and bonfire as riders eased into their camp chairs following a full day of riding.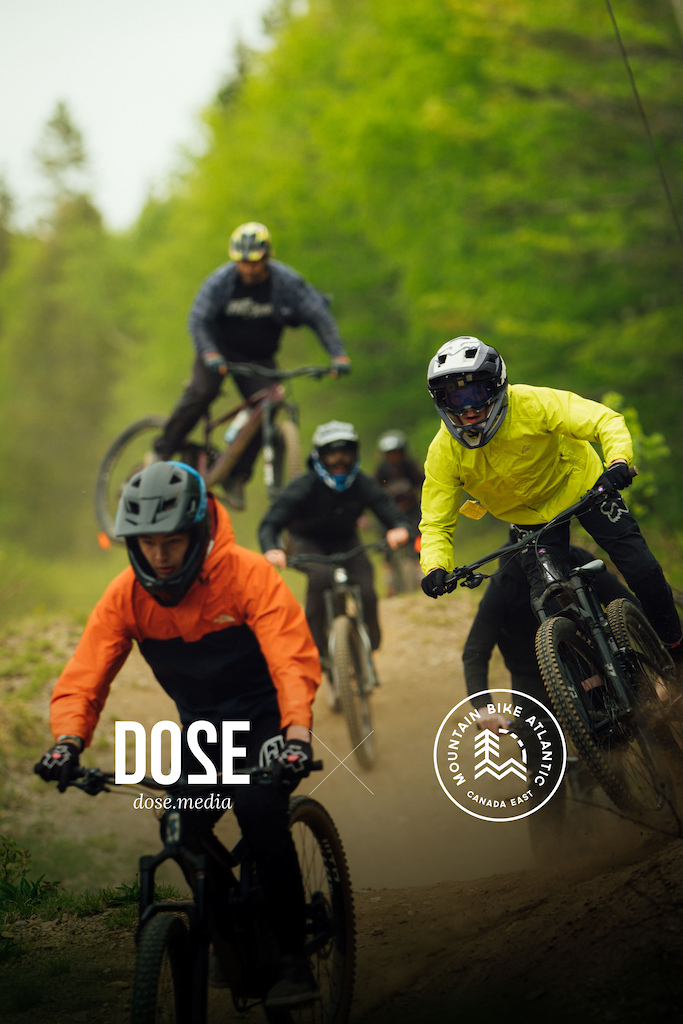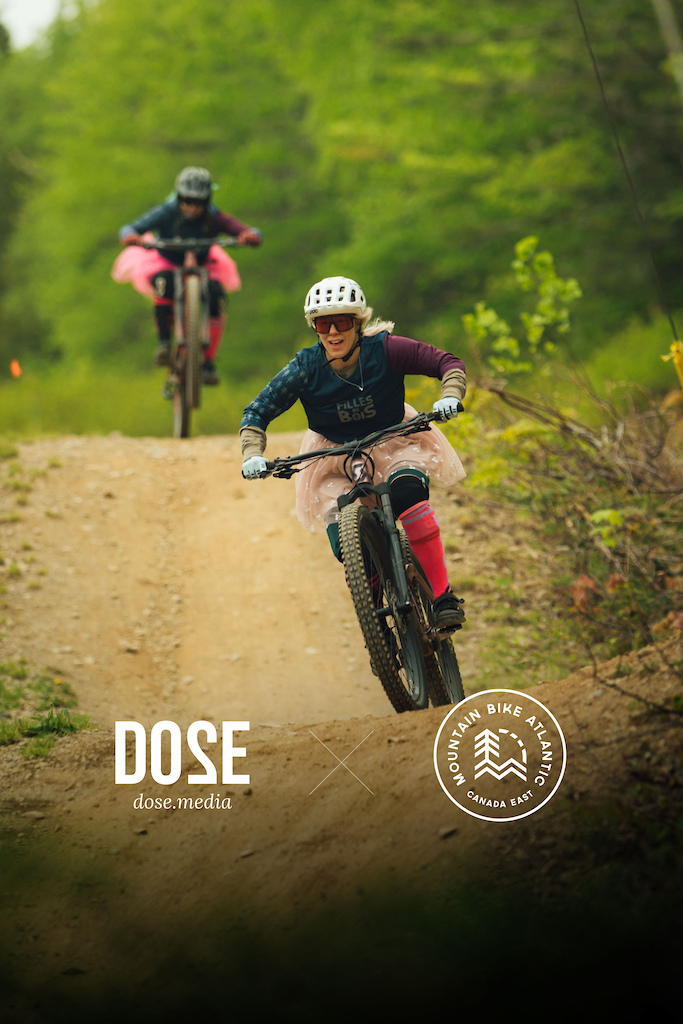 [gallery ids="4383,4380,4377,4382,4381"]
Sunday morning saw the end of the festival with dark skies and drizzle. That didn't dampen spirits, however. As the lift spun throughout the day, riders adorned in tearaways and rain jackets filled in with mud-spattered bikes and bodies.
The event attracted more than 5,000 visitors to Sugarloaf Provincial Park during its 4 days. While not all visitors were riding mountain bikes, those registered for the Summit and Festival more than doubled from the first summit hosted in 2019 at Fundy National Park. This leaves us stoked for the possibilities for the next Mountain Bike Atlantic event.
Community coming together is the driving force behind the substantive growth in mountain biking in Atlantic Canada. The development of trails and supportive amenities in the ride communities is changing the conversation about mountain biking in the region. Now with funding and collective organization falling into place, boots are on the ground and we're seeing the results - most notably in the numbers of participants showing up at events like this.
We welcome you to Atlantic Canada to share the many and varied ride experiences we have on offer, not to mention the east coast hospitality that comes with it!
______
To find out more about what's happening with Mountain Bike Atlantic, follow us on Instagram and Facebook
______
Written by Chuck Sutton (@ChucSutt ) // Photos & Video by Tim Foster of Dose Media Inc. (@Dose.Media @TimberFoster )